Fennel Chai
---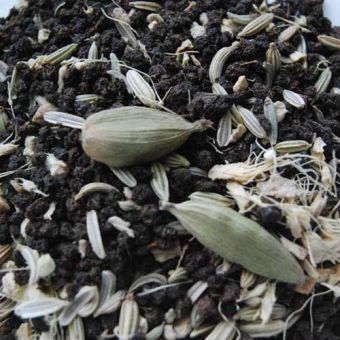 Introduction: Aromatic, sweet and spicy, this delicious Chai blend combines the sweetness of fennel with the distinctive, earthy spice of ginger and green cardamom.
Flavor Profile: Naturally Sweet, Spicy, Rich and Creamy

Brewing Suggestion: Use one teaspoon of Chai for eight ounces water. Bring to full boil for three minutes. Add whole milk (in the ratio of 1/4 milk to 3/4 water), and let boil another two minutes Strain and sweeten to taste.



Ingredients:
Black Tea Leaves, Dried Ginger, Whole Green Cardamom, Fennel Seeds
Customers Who Viewed This Item Also Viewed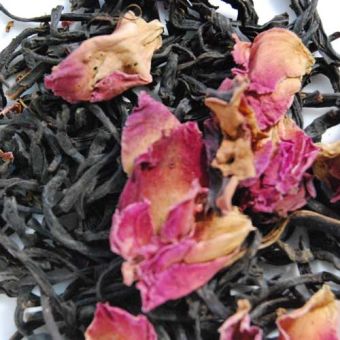 Indian Rose Black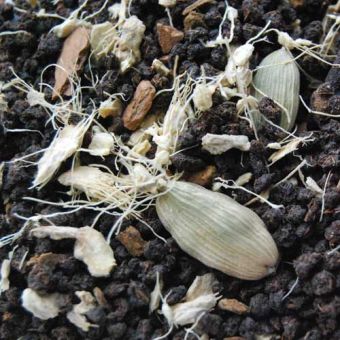 Masala Chai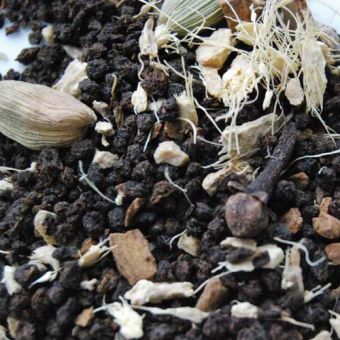 Pumpkin Chai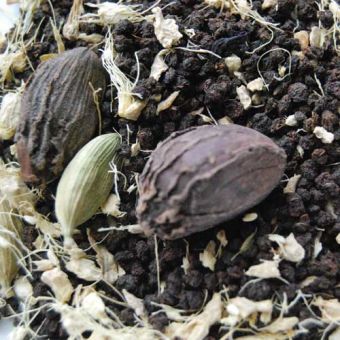 Smoky Chai