Chamomile
---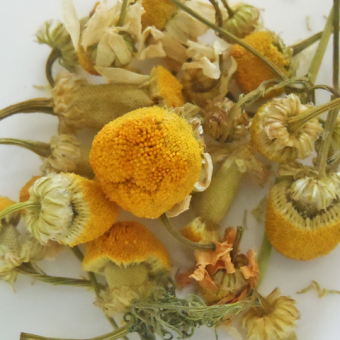 Introduction: Chamomile is a flowering plant in the daisy family that is native to Europe and Asia. The flower is a mild relaxant that supports balanced mood; hence a cup of tea made with chamomile is a time-honored herb used to promote sleep.


Flavor Profile: A bright gold, soothing, sweet brew with an aroma like apples.


Brewing suggestion: We recommend using 1 teaspoon of leaf per 8oz of near boiling water (180 to 200 F) and steeping 3 to 5 minutes. This provides a sweeter, better tasting brew.
Disclaimer: These statements have not been evaluated by the FDA. These products are not intended to diagnose, treat, cure, or prevent any disease.
Ingredients:
Chamomile Flowers
Customers Who Viewed This Item Also Viewed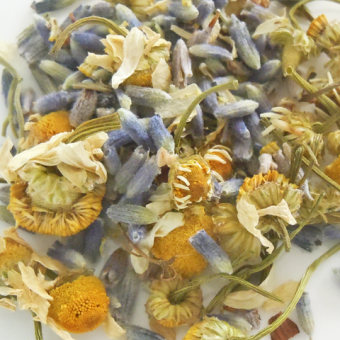 Chamomile Lavendar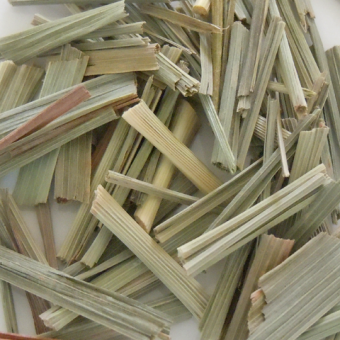 Lemongrass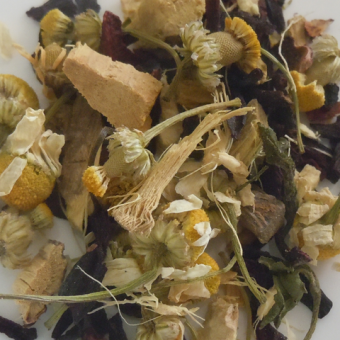 Peace Tea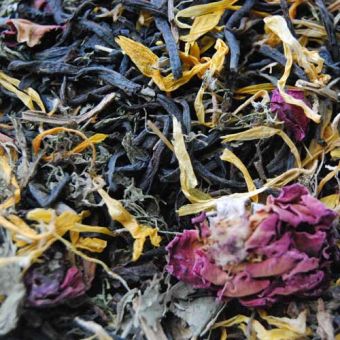 Sweet Black Rose