Green Cardamom
---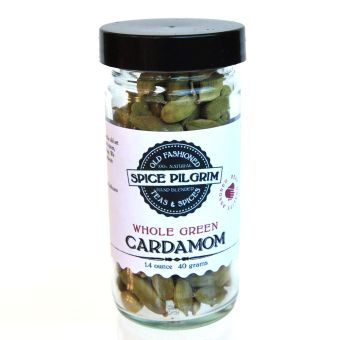 Green Cardamom
: Green Cardamom has a strong, spicy-sweet taste: a warm and aromatic fragrance, and flavor of lemony eucalyptus.
Green cardamom is a welcome addition to chicken, duck, red meats, lentils, curries, oranges, peas, rice and squash.

Health Benefits of Green Cardamom
: Cardamom is used for digestion problems including heartburn, intestinal spasms, irritable bowel syndrome (IBS), intestinal gas, constipation, liver and gallbladder complaints, and loss of appetite. It is also used for common cold, cough, bronchitis, sore mouth and throat, and a tendency toward infection. Some people use cardamom as a stimulant and for urinary problems.
Ingredients:
Green Cardamom
Customers Who Viewed This Item Also Viewed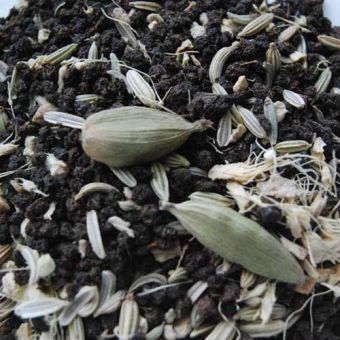 Fennel Chai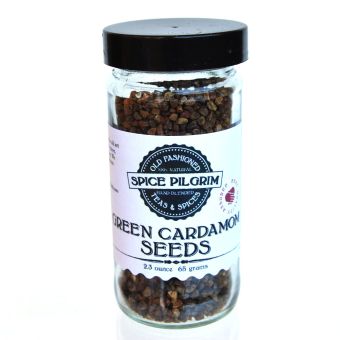 Green Cardamom Seeds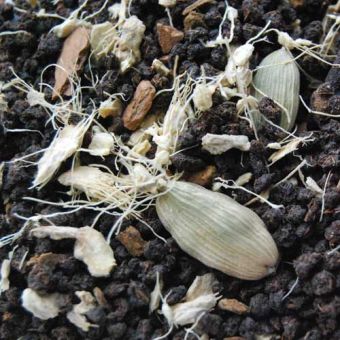 Masala Chai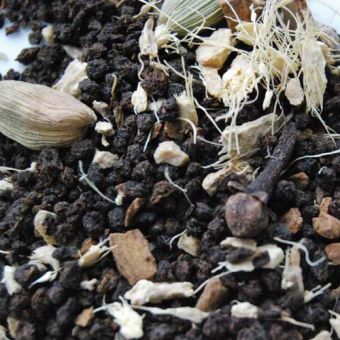 Pumpkin Chai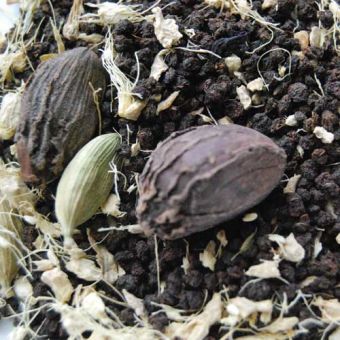 Smoky Chai