Rooibos Chai
---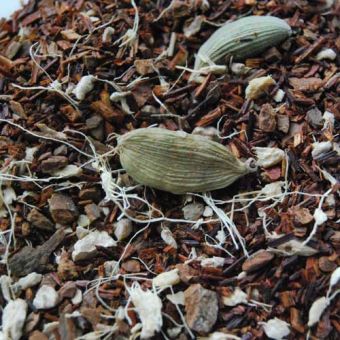 Introduction
: Masala chai spices in a South African rooibos herb base.
The heat of the spices is balanced beautifully with the naturally smooth, mellow quality of the rooibos. Naturally, caffeine free for an anytime treat.

Flavor profile:
Full bodied flavor, slightly spicy, cooling and sweet flavor.

Brewing Suggestion:
We suggest two heaping teaspoons per 6 oz cup, boiling water for 7-10 minutes. Sugar, cream or soy if desired.
Ingredients:
Rooibos Leaves, Dried Ginger Root, Cardamom, Cinnamon
Customers Who Viewed This Item Also Viewed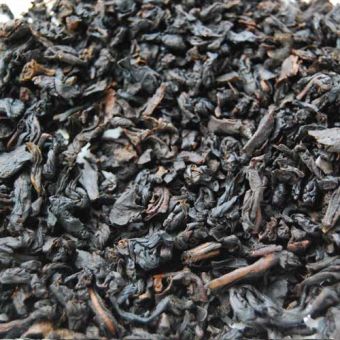 Black Vanilla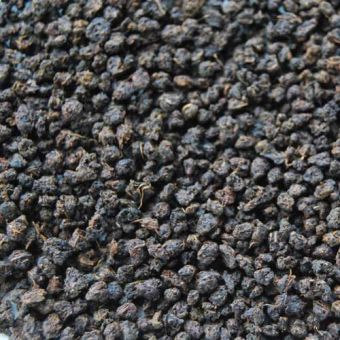 CTC Plain Chai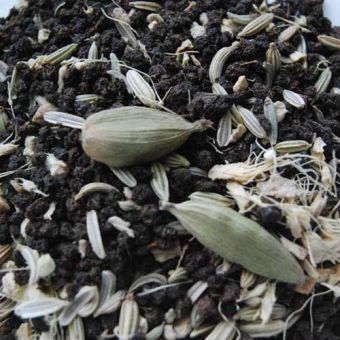 Fennel Chai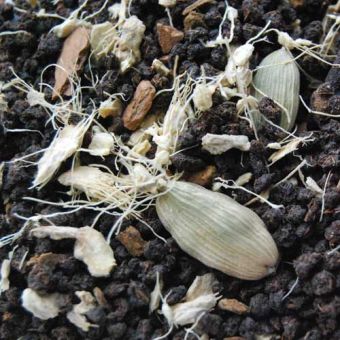 Masala Chai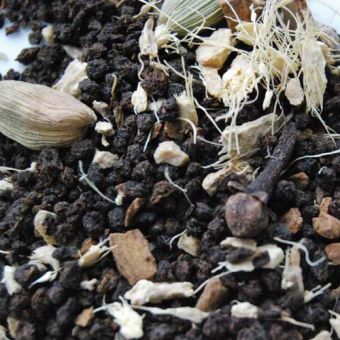 Pumpkin Chai